Cabo Grill Mexican Restaurant
10210 N Main St, Archdale, NC 27263 -- 336-803-4038
If you're looking for some of the best, most authentic Mexican food that you have ever tried, then Cabo Grill Mexican Restaurant & Seafood is that place. They make all of their food with the highest quality of ingredients and have perfectly drawn from authentic Mexican cuisine and atmosphere so you feel like you are truly sitting down at a real Mexican restaurant and enjoying a fantastic meal. They pride themselves on their clean atmosphere and their fantastic customer service. Cabo Grill Mexican Restaurant & Seafood is truly one of the greatest restaurants in Archdale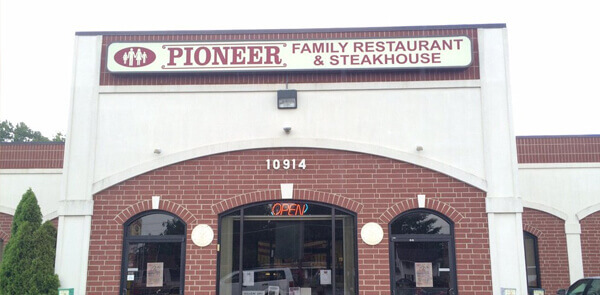 Pioneer Family Restaurant
10914 N Main St, Archdale, NC 27263 -- (336)861-6247
Pioneer Family Restaurant is an absolutely fantastic buffet style restaurant that is great for the whole family. They offer all sorts of excellent, and extremely high quality food items that will never taste old or dry when you're sitting down for a meal there. They pride themselves on using only the highest quality of ingredients and are always making sure that they bring out fresh items all of the time, even on a weekday afternoon you can count on having a meal that is fresh and delicious every single time. On top of all of this, you can be sure that the service at Pioneer Family Restaurant will always be nice and attentive.
Hibachi Jr Express
10102 S Main St Ste C, Archdale, NC 27263 -- (336)434-0186
Hibachi Jr Express is an absolutely fantastic Hibachi restaurant that serves expertly crafted Japanese cuisine that you are sure to absolutely adore. They make sure to use only the highest quality of ingredients such as their tender, delicious meats like chicken and seafood, as well as always fresh and ripe veggies. Everything about Hibachi Jr Express is truly spectacular. They have a great passion for the food that they make and the people that come through their doors. If you're looking for a truly spectacular Japanese cuisine dining experience then Hibachi Jr Express is the place for you, without a doubt!
I Don't Know... Coffee?
10233 N Main St, Archdale, NC 27263 -- (336)858-5716
If you're looking for some fantastic gourmet coffee then you need to head over to I Don't Know...Coffee? They offer some fantastic coffees, loose leaf teas, herbal tea remedies, and espresso creations that you can't get over -- guaranteed. They also offer some fantastic and unique local art and jewelery, which contributes to their already comfortable and cozy atmosphere that is perfect for a casual meal, light snack, small meeting, or event. They always offer live music such as open mics and poetry nights as well. I Don't Know... Coffee? is not only one of the most hip places in all of Archdale, but it is also one of the most hip places in all of the greater Greensboro area!