The Table Farmhouse Bakery
139 S Church St, Asheboro, NC 27203 -- (336)736-8628
If you are a fan of fantastic, community driven restaurants then you will absolutely adore The Table Farmhouse Bakery on South Church Street. Everything from the warm and comfortable ambiance to the friendly staff to the absolutely delectable food will blow you away. Some of our favorite items at The Table Farmhouse Bakery include the omelets with red potatoes, Brioche French Toast, and the fluffy and delicious quiche that you will absolutely fall in love with. The Table Farmhouse Bakery has the potential to be your new favorite restaurant in all of the Asheboro area.
Bia's Gourmet Hardware
105 N Fayetteville St, Asheboro, NC 27203 -- (336)610-2427
The folks at Bia's Gourmet Hardware have a great passion for the food that they make and the community that they serve. They make sure to use only the best, most fresh and locally sourced ingredients in recipes that have been personally developed by their excellent, professional chefs. They have a unique desire to present each and every guest who heads to their location with a fulfilling and unbeatable dining experience. They prepare each and everyone one of their dishes with the utmost care. You will love your experience at Bia's Gourmet Hardware on North Fayetteville Street.
Mike's Chicago Dog and More
103 N Fayetteville St, Asheboro, NC 27203 -- (336)610-6453
If you're looking for a delicious and yet casual and quick meal in the Asheboro area then Mike's Chicago Dog and More might be the place for you. They serve absolutely authentic Chicago style hot dogs as well as Polish Sausages, Italian Beef, and premium Vienna Beef. In addition to delicious dogs and sausages, they also serve some fantastic deli sandwiches, chilis, and soups that you are sure to love. Even if you're not in the mood for a Chicago style dog, you can always choose from over 21 different toppings to have the hot dog or sausage exactly how you would like it. Mike's Chicago Dog and More is one of the best places to grab a quick meal in Asheboro.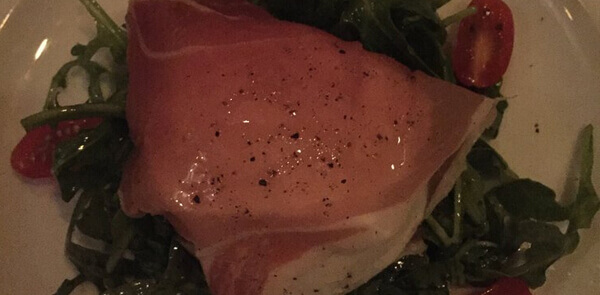 Positano
130 S Chuch St Ste C, Asheboro, NC 27203 -- (336)628-4701
Proudly bringing their personal spin on delicious, authentic Italian cuisine to the community of Asheboro, Positano is one of the most spectacular and upscale places to grab a meal in the whole area. They draw from their generations of traditional Italian family recipes, and utilize only the most fresh and delicious recipes in the production of their meals. They are sure to provide each and every one of their guests with the best dining experience possible, and have even won an award for best restaurant before. Whether you're looking to enjoy the Eggplant Parmigiana, the Florentine Ravioli, the Fresh Seafood, or even a pizza with the family, Positano is a truly fantastic experience all around.