The Classic Family Restaurant
42 W Newsom Ave, Denton, NC 27239 -- (336)859-5494
The folks at The Classic Family Restaurant have a great passion for their community and the food that they serve. They offer a buffet style restaurant that offers some of the best country cooking that you can get in the whole Denton area. Their buffet tables equal to be over sixty feet long, and they have delicious homemade dishes that are great for just about every palate. They love serving the citizens of the Denton area, and they make sure that everyone is happy with their experience by using fresh ingredients and always making sure that their buffet has fresh food out.
Rick's Restaurant
18120 S NC Highway 109, Denton, NC 27239 -- (336)859-3242
There's nothing particularly fancy about Rick's Restaurant. They don't need to employ all of the thrills of some of the more fancy restaurants around, but what they lack in fanciness and an upscale atmosphere, they make up for in character and kindness. The hospitality you will feel when walking through their door will absolutely blow you away. They will make sure that you are immediately seated and comfortable the very minute you enter through the door and will make sure that you are always sporting a full glass of whatever you are drinking, and that you are enjoying a hot, fresh meal.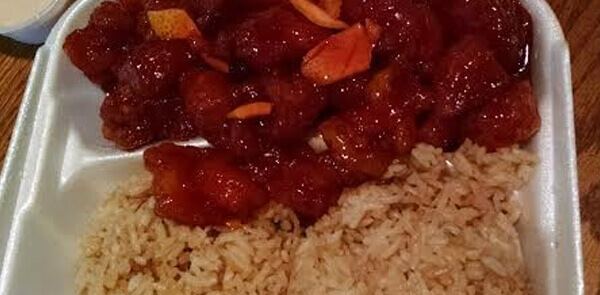 Tokyo Chinese & Japanese
148 N Main St, Denton, NC 27239 -- (336)859-8150
There are a great amount of things that Denton gets exactly right, and things that residents really love the area for, however one major problem that the Denton area has is that there is a severe lack of Chinese & Japanese restaurants in the area. However, Tokyo Chinese & Japanese resolves this issue, big time. The folks at Tokyo Chinese & Japanese Restaurant do a great job at providing a great variety of Asian Fusion cuisine that you will absolutely love. Whether you are looking for some delicious Orange chicken that is crispy and cooked to perfection or some tender Teriyaki Chicken, you are sure to love your experience at Tokyo Chinese & Japanese.
Troutman's Barbecue
18466 S NC Hwy 109, Denton, NC 27239 -- (336)859-2206
Yum, yum, yum! If you love old school barbecue then you will absolutely need to try out Troutman's Barbecue on North Carolina Highway! Seriously, you do not want to pass up this community staple. They specialize in old school style barbecue that will make your mouth water upon even just smelling it. Their ribs are fall off the bone good, their chicken is thick, juicy, and tender, and their pulled pork has been smoked for over 12 hours. You won't believe how much you love your experience at Troutman's Barbecue, and that's a fact!