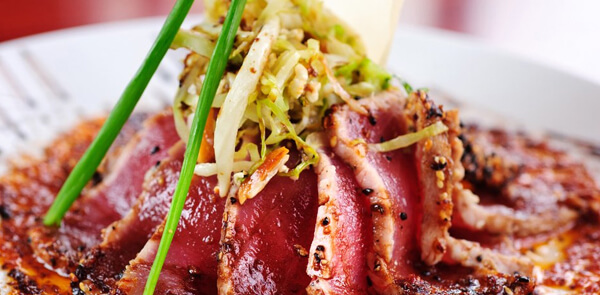 1618 Seafood Grill
1618 W Friendly Ave, Greensboro, NC 27403 -- (336)235-0898
When you are looking for a fantastic, fresh place to go and dig into a great meal in an elegant environment then 1618 Seafood Grill is certainly the place for you. They feature amazing food that is driven by flavor and presentation, and cocktails and micro brews that are extremely tasty all of the time. This locally owned and operated establishment is always a wonderful option, and if you're looking to treat your special someone for a nice date, then 1618 Seafood Grill is definitely the place to go.
Dame's Chicken and Waffles
301 Martin Luther King Jr, Greensboro, NC 27406 -- (336)275-7333
Dame's Chicken and Waffles is a wonderful establishment where you can go and dig into some Southern fried chicken that is crispy and sweet every time. They feature amazing comfort food combinations that will be sure to satisfy your palette. They treat each and every person that walks through their doors with a great amount of respect and they proudly serve up amazing dishes that are finger licking good. We strongly suggest that you indulge in one of their famous Shmears which are made with the freshest ingredients possible.
Crafted - The Art of the Taco
219-A S Elm St, Greensboro, NC 27401 -- (336)273-0030
Crafted - The Art of the Taco is easily one of the best places around to go and grab some delicious, authentic Mexican street tacos. They take great pride in specializing in amazing, fresh tacos that have been made to order with fresh ingredients, that have been prepared fresh every single day. This is by far not your average taco place. With great selections of beer and wines, Crafted - The Art of the Taco is a wonderful place to go and hang out any time of the day. Whether you're a meat eater, a vegan, or a vegetarian, Crafted - The Art of the Taco, has got what it takes to blow you away with their amazing meals and drinks.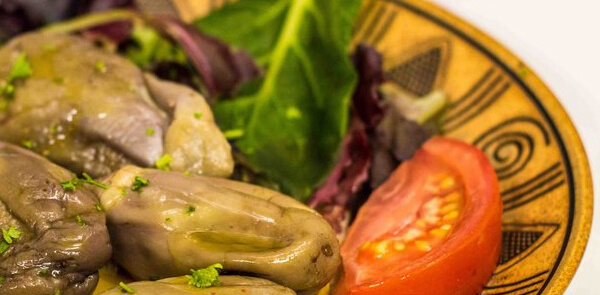 Koshary
200 S Elm St, Greensboro, NC 27401 -- (336)763-0944
When you're in the mood for some great Egyptian food, Koshary is the place for you to go to. They bring a great perspective on ancient Egyptian style and cuisine, with fresh ingredients that avoid all unnecessary fats, and so on. You will love their Koshary dish, which is the national dish of Egypt that includes lentils, macaroni noodles, and rice all in one dish that has been topped with a spicy tomato sauce blend. This is a great place to go for lunch or dinner, and you will certainly always have a great experience when you head to Koshary for a meal.