El Carbonero
517 W Elm St, Graham, NC 27253 -- (336)228-8002
Don't be fooled by the appearance of this restaurant from the outside. El Carbonero is easily one of the best authentic Salvadorian restaurants you have ever been to before. The food at El Carbonero will make up for any lack of frills and elegance that this fantastic restaurant lacks. Some of our favorite meals include the Pollo Fundidado and of course the Pupusas. The service at El Carbonero will always leave you with a smile of delight as well, as they will always treat you with the utmost respect when you head there. And, even though the exterior isn't anything too special, the interior atmosphere provides a fantastic feeling that you are sure to love.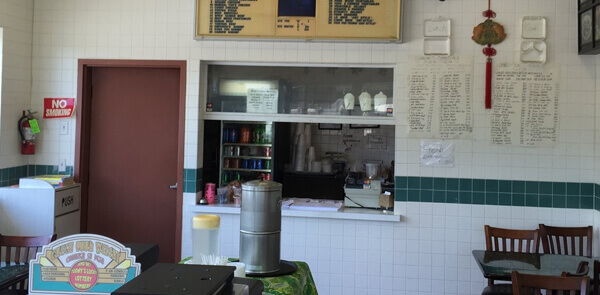 Shanghai Restaurant
500 W Elm St, Graham, NC 27253 -- (336)228-0819
Shanghai Restaurant is a fantastic Chinese restaurant that has been a staple of the Graham area since the early 80's. They have been owned by the same family ever since then, and they are easily the most beloved purveyor of Chinese cuisine in the whole area. While they have changed owners within the family a couple of times since they have opened, they have always been sure to preserve the tradition of excellence in food quality and service with their unique and personal touches. Shanghai Restaurant has all of your favorite, traditional cuisines as well as all sorts of Chef Specialties that you are sure to love. The interior atmosphere is very authentic and very friendly. You are sure to love Shanghai Restaurant.
Niobe Japanese Steakhouse Express
1071 S Main St, Graham, NC 27253 -- (336)229-2000
The word "express" does not always need to be a dirty word, and the folks at Niobe Japanese Steakhouse Express absolutely prove that. They have some of the best Hibachi food that you have ever had before. From Hibachi Chicken to Hibachi Beef, Niobe Japanese Steakhouse Express has all of your favorite authentic Japanese favorites. They use all real steaks, excellent and fresh vegetables, as well as some absolutely delicious soups. You will absolutely love their interior. It is nothing too special, but they have a unique charm and friendly atmosphere that you are sure to be more than pleased with. Niobe Japanese Steakhouse Express is the place to go when you're feeling some Japanese food!
Luigi's Pizza
302 N Main St, Graham, NC 27253 -- (336)226-5000
If you want some absolutely delicious pizza that is highly recommend by just about everyone in the Graham area, then what are you doing not already heading to Luigi's Pizza on Main Street? This beloved and humble pizzeria in the heart of Graham is a gem. They use all fresh ingredients and prepare all of their meals, from pizza and beyond with fresh ingredients and with the utmost care. They employ old style Italian traditions to make sure that all of their meals sit right with everybody. They have amazing pizzas that are great for the whole family, and they also have some delicious, crisp salads, fresh pastas, fresh baked bread, and beyond. Every single person is sure to get their palates pleased at Luigi's Pizza!