Lexington Barbecue
10 US Hwy 29 70 S, Lexington, NC 27295 -- (336)249-9814
If you want some delicious, old fashioned Barbecue then Lexington Barbecue on US Hwy 29 is the place to go! it is known by locals as simple "The Monk", The Lexington Barbecue has been a staple in Lexington since the early 60's. It has become a nationally known barbecue restaurant, and they were able to achieve that distinction because of how absolutely delicious they are. They have a fantastic success due to their great belief in quality customer service and maintaining a true barbecue cooking tradition. They cook with old fashioned wood, not gas, and they cook over oak and hickory coals. Each meal is made fresh every day. They truly stand above all others as the best barbecue around.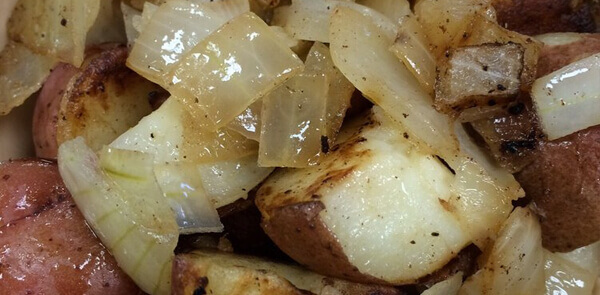 Southern Lunch
26 S Railroad St, Lexington, NC 27292 -- (336)248-5276
If you love some good old fashioned Southern Food then Southern Lunch is a great, casual place to sit down and enjoy what you love most. They are tucked away in a low key back street of Lexington, but don't let that fool you! They have the best, most authentic Southern food that you can get in the whole region of Lexington. With items like chicken pot pie, to chicken and dumplings, to chicken liver, and so on and so forth. And you can't go wrong with their amazing and delectable desserts! You will absolutely love the wait staff at Southern Lunch as well, as they emulate that Southern hospitality that you would expect only from an authentic Southern style restaurant.
Big Rock Tavern
404 National Blvd, Lexington, NC 27292 -- (336)224-1336
If you're looking to enjoy a fantastic time in Lexington, and want to sit down for a drink with the eclectic members of the community then Big Rock Tavern on National Boulevard is the place to go, without a doubt! It is a beloved sport bar in the heart of Lexington that is frequently attended by a great variety of people that live in the Lexington area. If you're looking for a place to sit down and watch the big game while enjoying some great bar food and drink specials, then we can not recommend Big Rock Tavern highly enough. The service is absolutely spectacular and the bar food, whether you're looking for burgers or finger food, then Big Rock Tavern is the place to go.
Mi Casa
278 N Talbert Blvd, Lexington, NC 27292 -- (336)224-2412
Mi Casa is one of the most absolutely fantastic Mexican restaurants in all of North Carolina, and the residents of the Lexington area will absolutely agree with you. They not only have some of the best Mexican food around, but they are one of the best restaurants around, period. All of their recipes are made with absolutely delicious, fresh ingredients, and they have a menu that is completely authentic and wide ranging of all of your traditional Mexican favorites. You will also love the decor of this eclectic restaurant with its festive atmosphere and absolutely remarkable wait staff. Everything about Mi Casa is authentic and absolutely fantastic.