1618 Seafood Grill
1618 W Friendly Ave, Greensboro, NC 27403 -- 336-235-0898
The 1618 is renowned across McLeansville/Greensboro as being a both luxurious and trendy place to enjoy world class Seafood. They hold an extensive wine list that goes great wit the entrees that covers a large part of the west coast from Los Olivia to the Pacific Northwest. Not only is the food and wine here amazing, this place's service will also blow you away. With the expert chefs and wait staff, you are sure to get an unforgettable experience when you come here.
Green Valley Grill
622 Green Valley Rd, Greensboro, NC 27408 -- 336-854-2015
While Greensboro is home to many fine dining experiences. None provide you with as much uniqueness in there design and there food, as Green Valley Grill. Here, you can get a wide array of dishes inspired by Modern European, Mediterranean, and Greek Cuisine all served with the elegance that you would expect from such an upscale and trendy environment. While the prices here may be high, you are sure to leave here satisfied and amazed.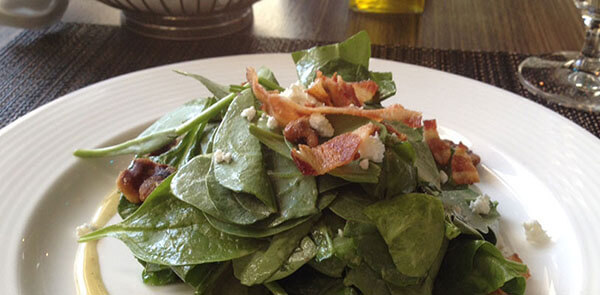 Undercurrent Restaurant
327 Battleground Ave, Greensboro, NC 27401 -- 336-370-1266
Undercurrent is your primary source for a luxurious and dressy fine dining experience while in Greensboro. They offer French and and American style cuisine that is prepared elegantly and expertly by truly professional chefs. This is only complimented by the shear brilliance and professionalism of the wait staff, who are ready to pour you a glass of wine that will go perfectly with your unique meal. It's a restaurant that you absolutely must experience.
Lucky 32 Southern Kitchen
1421 Westover Ter, Greensboro, NC 27408 -- 336-370-0707
You can not go wrong with ordering anything on the menu here at Lucky 32. This fine Southern style kitchen offers a very classy ambiance to its otherwise casual patrons who are scarfing down good old fashioned southern style American cuisine that is prepared elegantly for your eating pleasure. A full bar is available for you to enjoy as well. The prices here are extremely cheap, especially for the high quality of service and food that you receive here.